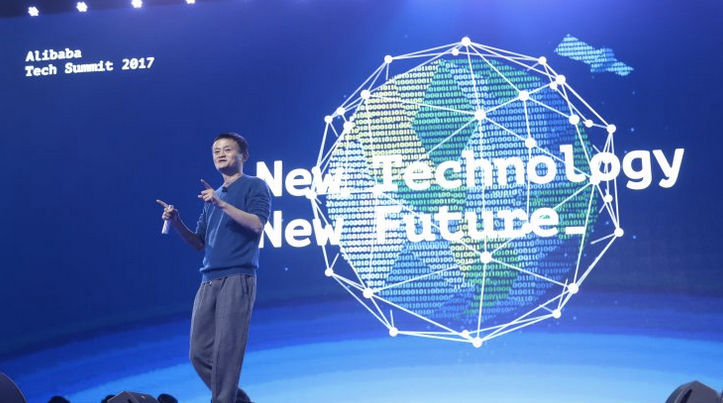 In recent years, Chinese Internet companies have seen a rapid rise of employee labor disputes. According to public data, there were 39,700 new labor dispute cases in 2020, up from 10,700 cases in 2016. The number of labor disputes at Chinese tech companies nearly grew by four times in the past five years.
The number of dispute cases was steadily rising during the past five years. There were 13,600 new cases in 2017, about 26,000 new cases in 2018, and about 32,700 new cases in 2019.
Beijing is undoubtedly the largest place for Chinese Internet companies, and also the location where the most number of disputes took place. There were 453,100 active/existing Internet companies in Beijing, accounting for 11.65% of the national total. The number of labor cases involving Internet companies in Beijing reached 41,800, ranking first in China, far surpassing other cities and more than three times as many as the city ranked second.
The number of labor justice cases of Internet companies in Shenzhen and Shanghai were 12,500 and 10,700 respectively, ranking second and third. The distribution of the number of labor cases is highly related to the distribution of the number of Internet companies nationwide.
Labor disputes in the tech industry in general is happening more frequently than in other industries. A labor report shows that the top three industries in which labor disputes occur in private enterprises are software and information technology services, accommodation and catering, as well as wholesale and retail. The proportions are 16%, 16%, and 13% respectively.
In terms of the age distribution of workers, among the subjects involved in the lawsuit, young workers have become the main force in litigation. The workers involved in the case are mostly young and middle-aged, and workers under 40 (including 40 years old) account for about 66% of the total.
996 And Rotating Six-Day Work Week
One main reason for the labor disputes is the culture of working overtime. The so-called 996 schedule: working from 9am to 9pm, six days a week, has long been a controversial topic and one that many employees working at tech giants in China is subject to following.
In 2019, Jack Ma, Alibaba's founder, stated at an internal communication event that "I personally think that being able to do 996 is a great blessing. Many companies and many people don't have the opportunity to work 996."
A large number of leading Internet companies such as Huawei, Alibaba, Ant Financial, JD, Suning, Pinduoduo, and DJI are reportedly implementing the 996 schedule in some form during certain time.
Rotating six-day work week is another system commonly found in major Internet companies. It refers to a cycle of working hours that rotates between a five-work day week and six-work day week. ByteDance, Kuaishou and other tech firms are reportedly taking the rotating six-work day week as its norm.
Both of these two work arrangements violate the Labor Law in China, which stipulates that "the working hours of workers shall not exceed eight hours per day and the average weekly working hours shall not exceed 44 hours."
Behind the aggressive working hour requirements is the lack of innovation that some tech companies are suffering. Because companies can't innovate, they resort back to squeezing more working hours from employees.
Alibaba's R&D investment intensity (R&D expenditure investment divided by total company revenue) from 2012 to 2019 are: 14.47%, 10.87%, 9.7%, 13.99%, 13.63%, 10.78%, 9.09%, 9.93 %, steadily declining.
In the eight years from 2012 to 2019, Tencent's R&D investment intensity was 9.41%, 9.51%, 8.43%, 9.6%, 8.79%, 7.78%, 7.33%, and 7.33%.
On the contrary, from 2012 to the first three quarters of 2019, the R&D investment intensity of Google in the past ten years is: 13.54%, 13.29%, 14.9%, 16.38%, 15.45%, 15%, 15.65%, 16.07%.
From 2012 to the first three quarters of 2019, the R&D investment intensity of Amazon in the past ten years is: 7.47%, 8.82%, 10.42%, 11.83%, 11.72%, 12.72%, 12.38%, 12.81%.
The increasing labor disputes is a manifestation of anxiety on the part of Chinese tech giants as they face sluggish pace of innovative new products and heightened competition.
More Intense Competition
Behind the rise of labor disputes is increasingly fierce competition as internet companies compete to attract online traffic and user penetration peaks.
Data from the 2020 China Mobile Internet Annual Report released by QuestMobile shows that China's mobile Internet traffic is close to saturation, and the year-on-year growth rate continues to decline.
The monthly average year-on-year growth rate has fallen from 4.9% in 2018 to 2.3% in 2019. It dropped to 1.7% in 2020.
According to the detailed data of China Mobile Internet in 2020, the average monthly active users of the entire network in 2020 will be 1.155 billion, from 1.145 billion at the beginning of the year to 1.158 billion in December, a net increase of 13.03 million, with an average monthly growth rate of only 1.7%.
The development of China's Internet has entered an era where companies compete to gain existing users, while having little chance to attract new users and new traffic.
QuestMobile shows that the mobile Internet has penetrated into all aspects of people's lives. Among them, the penetration rate of apps in social networking, e-commerce, video entertainment and payment has all exceeded 50%. The industry penetration rate of apps in the field of instant messaging and payment settlement reached 91.1% and 94.7%.
The user scale of Internet giants has basically reached the entire network of users, and the user penetration rate of the mobile market has exceeded 90%. There won't be much growth from here.
In 2020, the user penetration rate of the mobile app market of Tencent and Baidu saw some degree of decline. The user penetration rate of Tencent has dropped from 96.5% to 95.9%; the user penetration rate of Baidu has dropped from 91.7% to 91.3%. While the user penetration rate of Alibaba has slightly increased from 93.7% to 94.6%.
At the same time, the proportion of Tencent's APP users' use time has dropped significantly, from 42.9% to 36.2%, a sharp drop of 6.7%.
The proportion of Alibaba's app users' use time has dropped from 7% to 6.6%, a slight decrease of 0.4%.
Baidu's app users' use time duration dropped from 8.9% to 8%, a slight drop of 0.9%.
But newer apps are seeing increases still. Toutiao app users use time rose from 12.7% to 15.8%, Kuaishou saw user use time rose from 5.7% to 9.1%. These put more pressure on existing tech giants such as Alibaba, Tencent and Baidu to try to secure their users and online traffic.