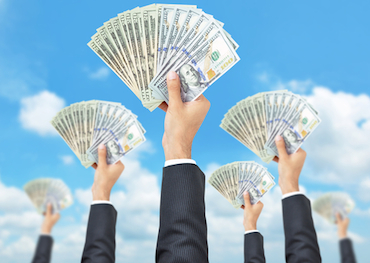 Private capital fund managers, including private equity, private infrastructure, real assets and private credit, raised US$44 billion for emerging markets globally in 2015, a 17% decline from 2014, according to data released by the Emerging Markets Private Equity Association (EMPEA).
Private capital investment also decreased, as fund managers deployed US$29 billion in emerging markets companies, down from the US$38 billion recorded in 2014.
Declines in fundraising and investment in China contributed a large part to the decline, as the country accounts for around 20% of annual emerging market fundraising and 40% of annual emerging market investment totals.
Elsewhere, fundraising increased in Western Europe, and declined in Developed Asia and the U.S., while capital invested ticked upward across these three developed market regions.
Overall, the emerging market share of global fundraising declined from 14% in 2014 to 12% in 2015, while the emerging market share of global investment declined from 9% to 7% over the same period.
Reduced emerging market private capital fundraising and investments for 2015 were nevertheless in line with annual totals for 2012 and 2013, suggesting that private fund managers remained resilient in the face of a difficult year.
There is an increased diversification across fund strategies for emerging markets.
In 2015, growth capital and buyout strategies combined for less than 60% of total annual capital raised for emerging markets, compared to their share of more than 70% in each year since 2010.
In contrast, emerging market venture capital funds raised US$7.3 billion in 2015, the second highest annual total in the last ten years.
Private credit along with private infrastructure and real assets funds also gained traction, collectively accounting for a larger share of capital raised than in any year since 2009.
While fundraising and investment declined in dollar terms in 2015, more companies than ever across emerging markets received backing from private funds.
Fund managers invested in 1,475 companies in 2015, representing an 8% increase year-on-year and the highest annual total since EMPEA began reporting investment statistics in 2008.
This increase in number is partially due to the rise of early-stage venture capital in select markets, most notably China and India.
Approximately 50% of companies funded by private investors in 2015 received seed or early-stage venture financing.