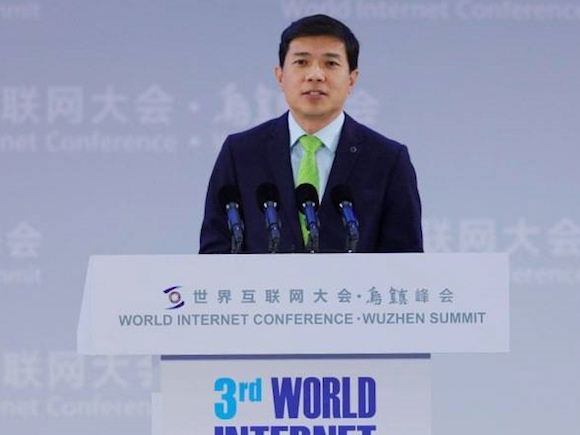 The era of mobile Internet is ending and future opportunities in technology exist in artificial intelligence, Robin Li, the CEO of Internet search leader Baidu Inc., said yesterday at the third World Internet Conference in Wuzhen, Zhejiang province.
"There will be no tech unicorns emerging from the mobile Internet sector, as it is already a mature market," Li said. "The future belongs to artificial intelligence…that will recreate every sector and market imaginable."
Li names Baidu's autonomous driving cars and translation services as examples of how artificial intelligence will bring exciting new experiences to people's lives. Healthcare, logistics and customer service are other industries where the application of artificial intelligence will revolutionize the market place.
Just two months ago, Baidu established an early stage investment unit named Baidu Venture, which targets US$200 million initially, to back artificial intelligence, virtual reality and augmented reality projects.
At the same time, the Internet giant reportedly ended a food-delivering drone project to focus on artificial intelligence, while teaming up with Ford Motor Company to invest US$150 million in self-driving car technology firm Velodyne LiDAR, Inc.
What's noteworthy is that Baidu also established an investment vehicle called Baidu Capital last month, with a fundraising target of RMB20 billion (US$3 billion), to make mid- to late-stage investments in Internet companies. It's unclear if this fund will also invest in artificial intelligence projects.