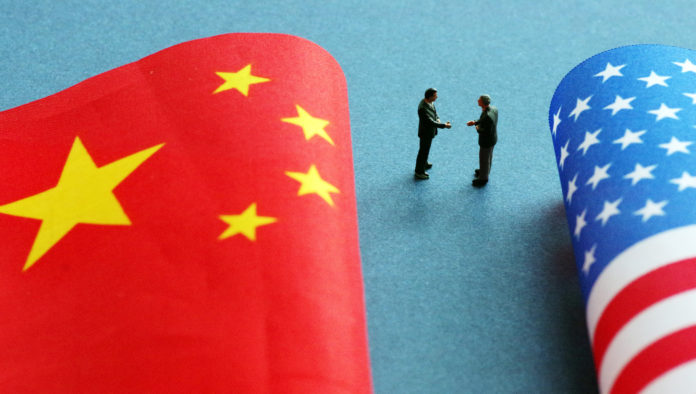 China's mainstream media adopted a positive attitude toward a first-phase trade deal announced last Friday and called for further cooperation. Instead of calling China a winner in the deal, Chinese media was neutral in its tone and emphasized patience for dealing with chronic trade tensions between the U.S. and China.
After high-level Sino-US trade negotiations in Washington D.C. from October 10 to October 11., China agreed to purchase American farm products totaling US$40 billion to US$50 billion, without specifying over what time period that would occur. In exchange, the Trump administration said it would suspend a planned increase in tariffs to 30% from 25% on US$250 billion in annual imports from China scheduled to go in place on Tuesday.
"Both sides have made substantial progress in the fields of agriculture, intellectual property protection, exchange rates, financial service, trade cooperation expanding, technology transfer, and so on," wrote the Chinese government's mouthpiece People's Daily.
"American farmers and retailers applauded the progress with China, and they hope that the business and trade relations will get back on track," Chinese state-owned media Xinhua news agency said on Sunday.
Xinhua also reported that this negotiation has laid a solid foundation for further consultations. It takes a long time and much effort to solve trade disagreements that have existed for a long time, it cautioned.
China's state-owned international radio CRI (China Radio International) online said that "cooperation is the best choice for both sides".
A good trade relationship between China and America is good for China, America, and the whole world. The negotiation has made substantial progress, which makes it reasonable for people to anticipate a win-win final agreement, according to CRI.
China and the U.S. are going to settle the differences in several phases and work out issues in each phase until a comprehensive agreement is made eventually. The Washington negotiation has yield results, and both sides will engage in further efforts to make more achievement and lay the groundwork for signing the final agreement, the Global Times reported on Sunday.