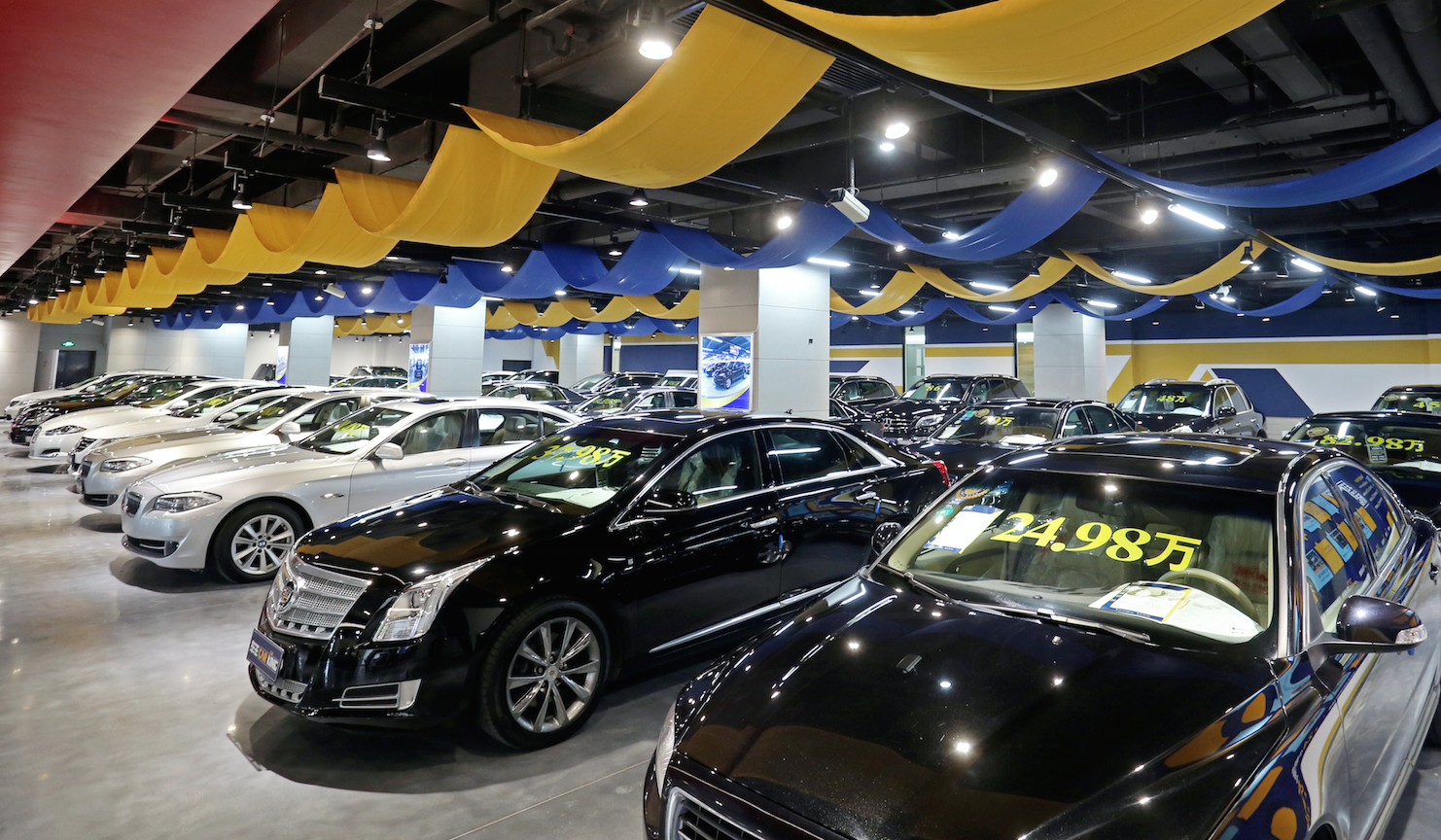 Chinese second-hand car trading platform Hangzhou Dasouche Auto Service Co. announced today that it has secured a US$578 million in a new financing round led by Primavera Capital Group and Morningside Venture Capital.
The latest round saw the participation of existing investors including Chinese e-commerce giant Alibaba Group Holding Limited, fintech company CreditEase and insurance company Sunshine Insurance Group Company Limited, among others, according to the company's official WeChat account.
The company will use the proceeds for upgrading the platform's technology and other business expansion purposes.
"China's auto market is quite prominent, with the selling volume of both new and used cars rising drastically," said Zhang Jing, managing director of Primavera Capital Group.
In 2017, more than 12.4 million second-hand vehicles were traded in China, with an annual growth rate of 19.3%, according to statistics conducted by China Automobile Dealers Association.
Hangzhou-based Hangzhou Dasouche Auto Service Co. is shortly known as Souche, which translates to "search for cars" in Chinese. The company has completed five fundraising rounds before the latest and has secured US$913 million financing within last one year, it said.
In November 2017, Souche had secured US$335 million in a round led by Alibaba, which saw the e-commerce giant become the biggest institutional investor in the company.
Besides the new round of funding, the company also announced its full-capital buyouts of China's logistics service provider Iyunche.cn and the enterprise resource planning (ERP) provider of China's auto dealership groups named Breakthrough.
Founded in December 2012, Souche provides software as a service (SaaS) products which connects more than 90% of Chinese medium-and-large second-hand car dealers.