Only three Chinese companies completed initial public offerings (IPO) in August, raising a total of RMB180 million ($29.4 million), the second lowest level this year, according to a report by ChinaVenture Investment Consulting Ltd.
The three companies are Grand Ming Group Holdings Ltd., Gamma Logistics Corporation and China Commercial Credit, Inc.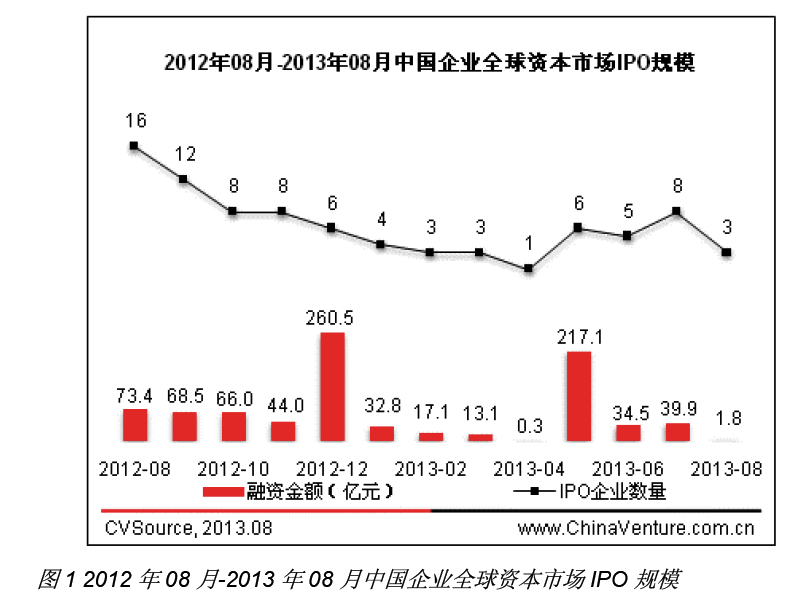 Grand Ming Group and Gamma Logistics are listed on the Hong Kong Stock Exchange. China Commercial Credit is listed on NASDAQ, the second Chinese company to be listed in the U.S. this year.
None of the companies have venture capital or private equity backers.
China's A share market has not had an initial public offering for nearly 10 months. It is unclear when authorities will decide to restart IPOs on the domestic bourse.