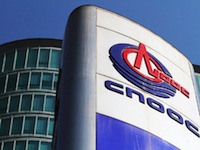 During the first nine months of the year, Chinese outbound investment reached US$73 billion, up 20% compared with the same period last year, according to a report published by A Capital, an Euro-Asia private equity firm based in Beijing.
Chinese investment in North America hit US$24.7 billion, up by almost 300% compared with last year. The hike is driven by one mega deal, CNOOC Ltd.'s US$15.1 billion takeover of Canadian oil and gas company Nexen Inc.
Chinese investment in Europe dropped 25% to US$5.8 billion.
State-owned enterprises dominate Chinese outbound investments, taking up 75% of all mergers and acquisition deals and 71% of all takeover transactions.
"Takeover deals are back in favor with 70% of deal value for the first nine months," says Andre Loesekrug-Pietri, founder of A CAPITAL. "Minority deals are down 40% in value mainly due to a lack of large deals."
A Capital estimates that China's outbound investment will grow to match foreign direct investment in China in the next three years.