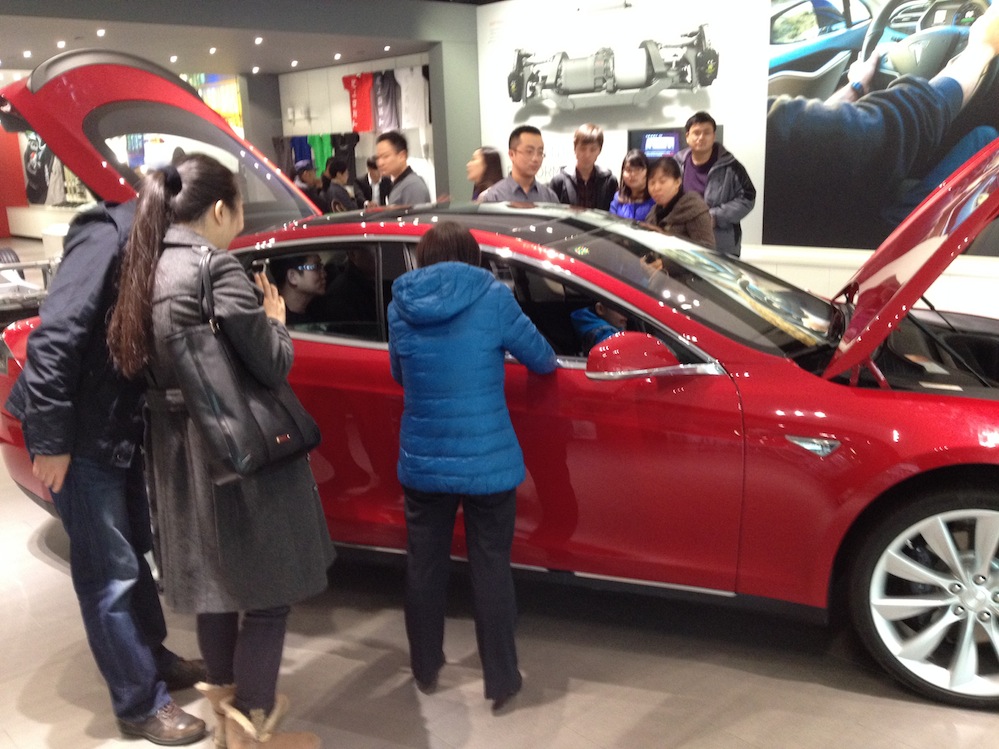 When 35-year-old Eric Zhu deliberated which car his family should upgrade to, Tesla Motors didn't stay long in the race.
Zhu, who works as a senior manager at a Western industrial firm in Beijing, is drawn by Tesla's 100% electric power and zero emissions. As a father of a two-year-old boy, Zhu is willing to compromise a lot for the sake of clean air.
"But owning a Tesla right now in China is just too impractical," he sighs. "We need a car that can take us back to our hometown on muddy roads, or go on a road trip to Tibet. This is Beijing. It's not like we can own two cars."
To win over Chinese consumers like the Zhu family, the Palo Alto, California-based Tesla Motors needs to succeed where other innovative American tech companies have failed.
Google Inc., for example, exited the Chinese market after four years' of operation. Facebook and Twitter have not yet been able to enter the market. Apple Inc. is still waiting for China sales to meet hefty expectations after it struck a deal with China Mobile last December.
There is little evidence that Tesla will be the exception.
Tesla is scheduled to deliver its ultra-modern electric vehicles to Chinese consumers next month. But there is practically no recharge infrastructure, and no policy support for Tesla in China. Both will take time to tackle. Not to mention the fierce competition in the world's largest automobile market.
The company's stock has doubled in the past four months, largely due to projected demand from China. But billionaire co-founder and chief executive Elon Musk, as well as investors, may soon realize that the Chinese market is much harder to navigate than they think.
"They are assuming the Chinese consumers behave the same way American consumers do. Chinese consumers are environmentally conscious, but they are also very pragmatic," says Jack Perkowski, founder and managing partner at JFP Holdings.
Perkowski previously founded ASIMCO, one of the largest auto components companies in China.
Beijing To Shijiazhuang: Mission Impossible?
Musk has projected that sales of its electric Model S cars in the Chinese markets should match U.S. levels, which totaled 22,450 in 2013, as early as 2015.
It is an ambitious projection. Porsche, for example, sold 37,425 cars in China last year. But that is 10 years after it sold its first Porsche Cayenne in the country.