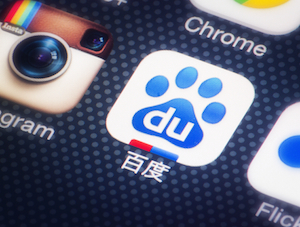 China's Dalian Wanda Group has teamed up with Baidu, Inc. and Tencent Holdings Limited to establish a joint venture e-commerce company in Hong Kong with an initial investment of RMB5 billion (US$810 million), according to a joint announcement.
Wanda Group will hold 70% of the joint venture. Baidu and Tencent will each hold 15%.
The e-commerce firm, whose name is yet to be disclosed, will launch e-commerce services in 107 Wanda shopping malls in China by the end of this year. By 2015, all hotels, resorts and other type of properties owned by Wanda Group will begin offering e-commerce services.
Baidu and Tencent will help the e-commerce platform establish membership networks, as well as online payment services, traffic cooperation and product development. The three parties plan to integrate its databases to offer premium online-to-offline services to Chinese consumers.
Wanda says it expects that it will have over 40 million members signed on to its newest venture this year. The number of members will reach 100 million by next year.
The alliance could challenge the long-term e-commerce market leadership position held by the Alibaba Group, which is currently in the process to raise as much as US$20 billion in a U.S. IPO.