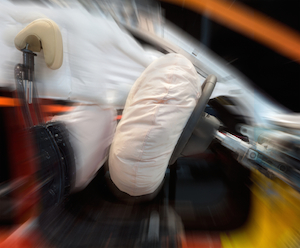 Hong Kong-based China-focused private equity firm FountainVest has completed an acquisition of a majority stake of Sterling Heights, Michigan-based car airbags and seat belts maker Key Safety Systems, Inc. (KSS), according to an announcement made by KSS.
Specific terms of the investment were not disclosed, but FountainVest has became the largest shareholder in the company.
Existing shareholders Crestview Partners, Canada Pension Plan Investment Board (CPPIB), and the management team of KSS are also co-investors in the deal.
KSS' CEO Jason Luo will continue in his role, as well as being a member of the company's board of directors.
"KSS has emerged as an industry leader well recognized for its reliable technology, high quality global manufacturing footprint, customer focus and diversified revenue base," comments Frank Tang, CEO of FountainVest, who is formerly Temasek Holding's head of China investments.
"We see excellent growth prospects for KSS in both the rapidly expanding Chinese market and the broader global market as customers seek to improve the safety of their cars," he adds.
KSS makes auto safety components including inflators, airbags, steering wheels and seat belts. It has 28 sales, engineering, and manufacturing facilities globally, with five main technical centers located in the U.S., Germany, China, Japan and South Korea.
Established in 2007, FountainVest has offices in Shanghai, Beijing and Hong Kong. The firm's four founding members have all worked at Singapore's Temasek Holdings.
FountainVest raised US$1 billion for its first fund in 2008. Its second fund was raised in 2012 with US$1.35 billion.