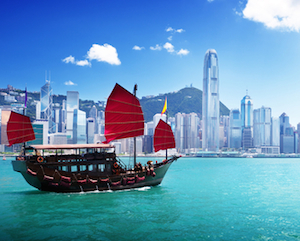 Chinese credit rating agency Dagong Global Credit Rating Co., Ltd. says it has officially launched its Hong Kong division, Dagong Global Credit Rating (Hong Kong) Co., Ltd., to spearhead its regional expansion, according to a company announcement.
Dagong Hong Kong was granted a Type 10 License by the Securities and Futures Commission of Hong Kong (SFC) in late-July, allowing it to provide credit rating services in the financial center.
Brian McCullough, an international credit industry veteran, was already appointed as its CEO earlier.
Dagong, whose European division is backed by Euro-Asia private equity firm Mandarin Capital Partners, currently rates approximately a third of all onshore RMB bond issuance in China.
"We see significant pent-up demand from our existing customer base in China for off-shore RMB rating services, as Asian credit markets start to come of age," says Guan Jianzhong, chairman of Dagong Global.
Dagong Global was founded in 1994 with the joint approval of the People's Bank of China and the former State Economic and Trade Commission. Currently, it has 34 branches domestically and two abroad, with about 600 staff.