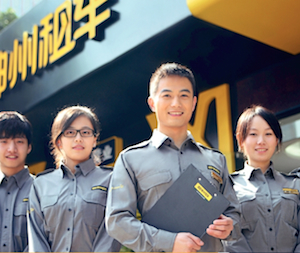 Beijing-headquartered Chinese car rental company China Auto Rental is planning to sell 426 million new shares at HK$7.50 to HK$8.50 per share in a Hong Kong IPO, to raise a total of HK$3.62 billion (US$468 million), according to media reports.
Asia-focused hedge fund Hillhouse Capital Management, U.S. fund manager Waddell & Reed Financial Inc., U.S. hedge fund Falcon Edge and global car rental firm Hertz will each invest US$30 million as cornerstone investors.
Another two cornerstone investors, State-owned enterprise China Chengtong Holdings Group Ltd. and U.S. investment firm Davis Selected Advisers, plan to invest $20 million each.
In early 2012, Warburg Pincus-backed China Auto Rental proposed to raise as much as US$300 million by listing on the NASDAQ, but later cut the offering size and ultimately withdrew the plan because of deteriorating market conditions.
In July 2012, American private equity firm Warburg Pincus invested US$200 million for an undisclosed minority stake of China Auto Rental.
It's unclear if Warburg Pincus is selling shares during the Hong Kong IPO.
Last April, the Hertz Corporation acquired an approximately 20% stake in China Auto Rental for an undisclosed amount.
China Auto Rental has a fleet of 55,403 vehicles as of March 31, 2014, the largest in China. It recorded total revenue of US$433 million and a loss of US$35.8 million in 2012, the latest figure available.
The US$13 billion-under-management Hillhouse Capital is founded by Yale University graduate Zhang Lei, and is well-known for backing Chinese Internet firms.
The firm is an early investor in JD.com. It held a 13% stake of JD.com before its U.S. IPO in May, and sold 9.568 million shares during the float. It is also a backer of Internet travel search engine Qunar.com.
In August, Hillhouse agreed to jointly establish a venture investment fund with Chinese Internet giant Tencent Holdings Limited.