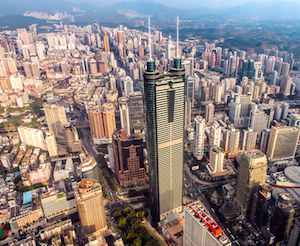 Nomura Asset Management Co., Ltd. says that it has established a joint venture with Shenzhen Hua Xia Ren He Capital Management Co., Ltd. to set up a Qualified Foreign Limited Partner (QFLP) fund in the Qianhai Economic Zone in Shenzhen, China, according to a company announcement.
The city of Shenzhen has granted a QFLP license to the 50-50 joint venture fund, which will allow overseas investors to invest in private equity funds and venture capital funds domiciled in China.
The joint venture, with RMB13 million (US$2 million) in capital, aims to target China's high net worth individuals and institutional investors, as well as offering investment opportunities to foreign investors through the QFLP framework.
Nomura Asset Management, a subsidiary of Nomura Holdings, Inc., sees the joint venture as a key entry point into the growing Chinese market.