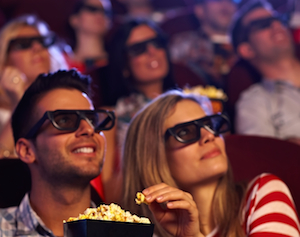 Beijing-based Chinese film production firm Huayi Brothers Media Corp. has agreed to increase its shareholdings in digital cinema solution provider GDC Technology Limited to 29% from the current 12%, for a total price of as much as US$84.4 million, according to a regulatory filing.
The investment will enable GDC Technology's financial backers, The Carlyle Group and Yunfeng Capital, to fully exit from their investments in GDC Technology.
In the summer of 2011, Carlyle Asia Growth Partners IV and Yunfeng Investment GP, a private investment vehicle co-founded by Alibaba Group's Jack Ma, reportedly acquired 80% of GDC Technology for HK$568 million (US$73 million).
Carlyle currently owns 46.33% of GDC Technology, while Yungfeng Capital holds a 17.34% stake.
GDC Technology tried to go public in the U.S. last year, but canceled the plan because of weak investor sentiment.
Founded in Singapore in 1999 and headquartered in Hong Kong, GDC Technology provides digital cinema services such as 3D products and digital conversions of films.