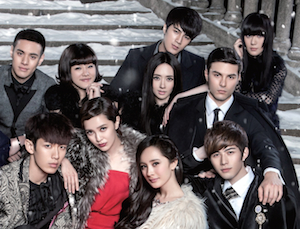 Beijing-based film production and distribution company Le Vision Pictures, Ltd. has raised RMB340 million (US$55.4 million) series B financing from Chinese venture firm CHT Capital and other unnamed investors, according to a company announcement.
The latest round values the film company, founded in 2011, at roughly RMB4.8 billion (US$780 million).
In August 2013, Le Vision Pictures raised RMB200 million (US$32.7 million) series A financing led by Shenzhen Capital Group Co., Ltd.
The company invested and distributed a Chinese movie series "Tiny Times," directed by young novelist Guo Jingming. The three-part movie has grossed RMB1.3 billion (US$210 million) in total ticket sales since its initial release in 2013.
Le Vision Pictures operates independently under LeTV.com, a Chinese online video platform founded in 2004. LeTV.com listed on the China Growth Enterprise Market in Shenzhen in 2010, and has a current market capitalization of over RMB40 billion.
Le Vision Pictures plans to IPO on domestic Chinese stock exchanges in the future, says founder Zhang Shao.
The company ranks as the third largest non-state-owned film production and distribution company in China, just behind Wanda Media Co., Ltd. and Enlight Media Group, and ahead of Yuayi Brothers Media Corporation, according to Chinese research reports.