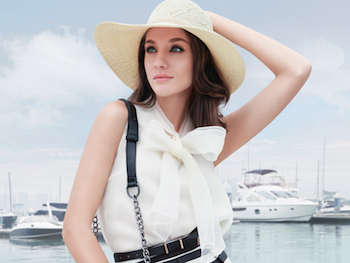 Venture-backed Chinese multi-brand apparel group Shanghai La Chapelle Fashion Co., Ltd. is in the process of a Hong Kong IPO to raise HK2.21 billion (US$286 million), according to a prospectus the company submitted.
The Shanghai-based company is offering 121.58 million ordinary shares at HK$13.98 to HK18.20 apiece. After the IPO, the company could have a market capitalization between US$890 million to US$1.15 billion.
Investors in the company include Legend Capital, Boxin Capital, Shanghai Ronggao Venture Capital, Beijing Goldman Sachs and Asia Alternatives Management LLC.
According to its prospectus, Legend Capital holds 17.81% of the company, Goldman Sachs owns 3.75%, Boxin Capital and Asia Alternative Management each holds 8.83% and 0.83% respectively.
It's unclear if these investors are selling during the IPO.
Beijing Goldman Sachs invested RMB300 million (US$48.9 million) for a 5% stake in 2013, says the filing.
Two cornerstone investors, Hong Kong-based jewelry and property conglomerate Chow Tai Fook Enterprises and a subsidiary of Chinese specialty chemical firm Zhejiang Longsheng Group, have pledged US$50 million in total toward the IPO.
La Chapelle currently operates five brands for women, two menswear brands and one childrenswear brand.
The company posted revenue and net profit of RMB6.2 billion and RMB413 million in 2013, up from RMB3.8 billion and RMB260 million, respectively.