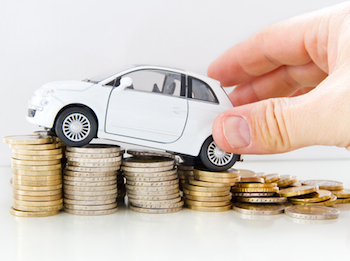 Boston-based private equity firm Bain Capital has acquired an 80% stake of Chinese equipment leasing firm Lionbridge Financial Leasing (China) Co., Ltd., according to a joint announcement.
Bain Capital, with approximately US$80 billion in assets under management, reportedly paid RMB1 billion (US$164 million) for the stake of Beijing-based Lionbridge.
The remaining 20% is still held by Lionbridge's management team.
The deal is Bain's first investment in China's financial services sector.
As industry players align themselves with government policies to help meet small and mid-sized companies' financing demand, the leasing industry in China is entering a dynamic period of growth.
China's financial leasing sector has grown nearly 40-fold in the last few years, from RMB8 billion in 2006 to RMB3 trillion in 2014, making the country one of the world's biggest leasing markets, says the announcement.
However, the penetration rate in China remains low compared to developed countries, indicating huge potential for future growth.
"This investment marks Bain Capital's entry into China's financial services sector and our efforts to capture business opportunities in the under-served SME sector, where there is a large unmet financing demand," says Bain Capital managing director Jonathan Zhu.
Bain Capital will help Lionbridge strengthen its market position, enter new sectors, further develop its unique business model and establish online financing platforms.
Lionbridge Financial Leasing provides leasing of medical, agricultural and manufacturing equipment to small and mid-sized companies. It has 174 offices covering 22 provinces in China, and had RMB3 billion in leased assets as of June 30.
Last year, Bain Capital invested in China's English language after school operator Rise and call center operator VXI Global Solutions.
In 2011, it invested in children's apparel maker Gymboree China, IP-based video surveillance provider Uniview, and industrial fire safety product manufacturer China Fire and Security Group, Inc.
It's earlier investments in the country include GOME Electrical Appliances in 2009 and home deco products retailer JinSheng International in 2007 .