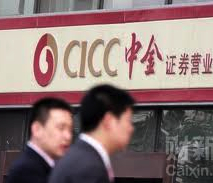 China International Capital Corporation (CICC) says that Jin Liqun has resigned from the position of chairman and member of CICC's board of directors, according to an emailed company statement.
Ding Xuedong, chairman and CEO of China Investment Corporation (CIC), has been appointed as CICC's new chairman and member of the board of directors.
The news came one week after Levin Zhu, the son of China's former premier Zhu Rongji, resigned as CEO and chairman of the management committee from the Beijing-based firm.
CICC says it will continue to provide full-fledged professional financial services to its clients.
Jin Liqun served as the vice president of operations at the Asian Development Bank (ADB) from August 2003 to July 18, 2008. Before joining the ADB in August 2003, Jin served as the vice minister of finance, a director general of the World Bank Department at the Ministry of Finance, and an alternative executive director of China to the World Bank Group.
He has been the chairman of CICC since May, 2013, and also served as the chairman of the board of supervisors of China Investment Corporation from September 2008 to May 2013.
Jin holds a M.S. degree from Beijing Foreign Studies University and was a Hubert Humphrey Fellow in the Economics Graduate Program at Boston University.