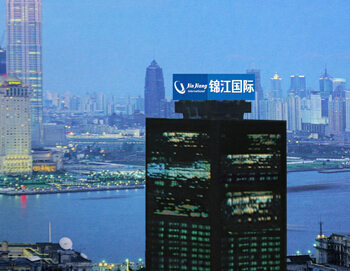 Shanghai-based hotel group Jin Jiang International Holdings Co., Ltd. say it has agreed to acquire France-based Groupe du Louvre and its 100% indirect subsidiary Louvre Hotels Group from Starwood Capital Group for €1.3 billion (US$1.45 billion), according to a joint statement.
The transaction, which will be completed through Starwood Capital's affiliate Star SDL Investment Co., is expected to be completed during the first quarter of 2015.
Jin Jiang's relationship with the Louvre Hotels Group dates back to November 2011, when the two established a partnership introducing co-branding program to selected hotels in major cities of China and France.
Earlier in June this year, Chinese private equity firm Hony Capital says it would acquire 12.43% of Shanghai Jin Jiang International Hotels Development Co., Ltd, becoming the second largest shareholder after parent company Shanghai Jin Jiang International Hotels (Group) Company Limited.
Separately in July, Euro-Asia private equity fund A Capital says it plans to establish a partnership with Louvre Hotels Group to build 50 hotels in Germany within the next four to five years.
Jin Jiang International Holdings Co., Ltd. is one of the largest hospitality and travel conglomerates in China. It owns and operates over 1,700 hotels in 11 countries of Asia, Europe and America.
(Update on March 1, 2015: The acquisition has been completed and the price is revealed in an announcement.)