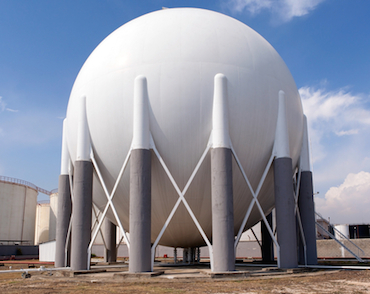 Asia-focused private equity firm RRJ Capital and Singapore's sovereign wealth fund Temasek Holdings are joining forces again to support Houston-based Cheniere Energy Inc. This time, the two plan to subscribe US$1 billion convertible notes issued by the natural gas company, according to media reports.
In May 2012, RRJ and Temasek invested US$468 million for a 19% stake of Cheniere Energy.
Other financial investors in Cheniere include a unit of Blackstone Group's GSO Capital and Seatown Holdings, the hedge fund arm of Temasek. They invested an undisclosed amount in Cheniere in Febuary 2013.
Cheniere says it intends to use the proceeds from the latest convertible notes offering on the Corpus Christi liquefaction project in Texas, which is developing a liquefied natural gas (LNG) export terminal at one of Cheniere's existing sites.
The project will be capable of producing in aggregate up to 13.5 million tonnes of LNG per annum, according to Cheniere's website.
The terms of the deal allow RRJ to transfer a portion of the convertible notes to Temasek.
Last September, one of Cheniere's subsidiaries, Cheniere Energy Partners (CEP), filed for an IPO to raise around US$690 million on the New York Stock Exchange.
RRJ and Temasek have close relationships and often invest together.
In April, the two joined hands injecting US$250 million in Chinese logistics warehouse developer Shanghai Yupei Group. In May, they agreed to invest US$1.8 billion in a pre-IPO deal in ING Group's European and Japanese insurance and investment management unit.
RRJ currently manages US$6 billion across two private equity funds focused on China and Southeast Asia. The firm's co-CEO is Charles Ong, formerly with Temasek Holdings holding positions including chief investment officer and chief strategy officer.
RRJ's founder is Charles Ong's brother, Richard Ong, former founder and CEO of Hopu Fund. Before that, Ong spent 15 years with Goldman Sachs with the latest position as co-head of Asia Ex Japan investment banking.