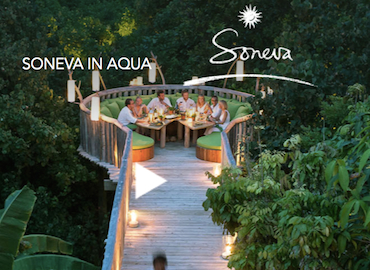 Bangkok, Thailand-based luxury resort operator Soneva Holdings Pte Ltd. says that Sailing Capital Management, a private equity firm controlled by the Shanghai International Group (SIG), has agreed to invest an undisclosed amount in the company, according to a company announcement.
After the completion of the deal, Sailing will become a significant investor in Soneva. It will support the expansion of Soneva's portfolio of resorts across the Maldives.
This investment, which will be made via Sailing Capital Overseas Investment Fund, LP., represents the largest Chinese private investment to date in the Maldives, says the statement.
"The Maldives is one of the most beautiful places in the world and it has become a significant destination for Chinese tourists and investors," says James Liu, president and CEO of Sailing Capital Advisors (Hong Kong) Limited.
Sailing Capital, a cross-border RMB private equity investor, launched a RMB5 billion buyout fund to focus on cross-border deals in early December.
Founded in 1995 with a single residence in the Maldives, Soneva now operates multiple luxury resorts and residences throughout Asia, the Middle East and Europe.