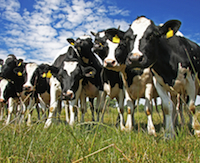 Shanghai-based Bright Dairy & Food Co., Ltd. says that a proposed transaction in which Hong Kong-based Asian private equity firm RRJ Capital is to acquire a stake in a subsidiary has won board approval, according to a regulatory filing.
The transaction, initially announced in February, will see RRJ Capital take a 45% stake in Bright Dairy's wholly owned subsidiary, Shanghai Bright Holstan Co., for RMB1.525 billion (US$250 million) in cash.
After the completion of the deal, Shanghai Bright Holstan will become a Sino-foreign joint venture company. Bright Dairy will hold 55% of the joint venture.
Like most private equity deals in China, the two parties signed a valuation adjustment mechanism (VAM), in which the two plan to complete an IPO of the subsidiary within five years.
If failing to do so, RRJ has the right to request Bright Dairy & Food to buy back its stake based on 10% of internal rate of return (IRR) in addition of any dividend income.
The companies plan to use the investment to improve Shanghai Bright Holstan's existing dairy operations, and to increase the number of its diary farms to 20 from 12 currently. Shanghai Bright Holstan will become a designated raw milk provider to Bright Dairy & Food.
RRJ will not participate in the management of the joint venture, but will take two out of its five board seats.
Before the RRJ Capital investment, Bright Dairy held 80% of Shanghai Bright Holstan. Bright Dairy acquired the remaining 20% from a minority shareholder, Bright Food Group.
Bright Dairy then integrated all of its existing and constructing dairy farms, as well as all related operations into the Shanghai Bright Holstan platform.
Shanghai Bright Holstan recorded revenue of RMB647 million and net profit of RMB53 million during the first seven months in 2014, compared with revenue of RMB830 million and net profit of RMB28 million for 2013, according to the filing.
Founded in 2011 by Richard Ong, former founder and CEO of Hopu Fund, RRJ currently manages US$5.9 billion across two private equity funds focused on China and Southeast Asia.
Its first fund, with US$2.3 billion, are fully invested as of May 2013 with investments in consumer, energy, financial services, real estate and healthcare sectors in China, Southeast Asia and the U.S.
Its second fund raised US$3.6 billion in April 2013, and still has US$1.5 billion capital to be deployed, says the filing.