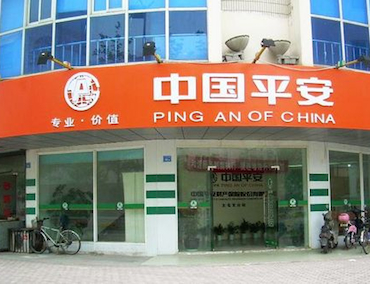 Shenzhen-based Ping An Insurance Group Co of China Ltd., the country's second-largest insurer, has raised HK$36.8 billion (US$4.75 billion) in a private placement of its H-shares in one of the largest share offerings in Hong Kong this year, according to a regulatory filing.
Ping An Insurance issued 594.056 million new H-shares at HK$62 per share to between six and 10 unnamed investors.
The price represents a premium of 1.27% to the average share price of HK$61.22 apiece during the last 20 consecutive trading days before the issuance, and a discount of around 4.7% to last Friday's closing price of HK$65.05.
The newly issued shares account for about 7.5% of the insurer's total existing share capital, and nearly 19% of its H share capital, according to the filing.
Around 43.76% of the companies' shares are H-shares listed in Hong Kong, while the remaining 56.24% are A-shares listed in Mainland China.
Ping An Insurance says it plans to use the proceeds to fund its business development, as well as to replenish its equity and working capital.