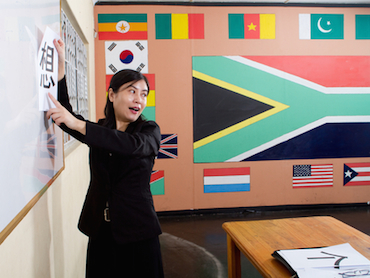 Dalian city, Liaoning province-based Chinese international school operator China Maple Leaf Educational Systems Limited (MLES), backed by Sequoia Capital, has completed an IPO on the Hong Kong Stock Exchange, raising a total of HK$961.9 million (US$124 million), according to a regulatory filing.
The company issued 334 million shares at HK$2.88 per share, and was 195 times over-subscribed. The float provided net proceeds of HK$866.2 million (US$111.7 million) to the company.
In 2008, Sequoia Capital, through Sequoia Capital China Growth Fund I, L.P., took approximately 20% stake of the education group by investing RMB180 million (US$29 million).
Sequoia's shareholdings would be lowered to 17.18% after the IPO from 22.91% before the float, according to the filing.
MLES also secured three cornerstone investors, including Edmond de Rothschild Asset Management, International Finance Corporation and New China Asset Management (Hong Kong) Limited. Each has subscribed 25.5 million shares for a 1.9% stake of the company during the IPO.
The company says it will use the proceeds on developing and acquiring new schools in major cities in China, as well as renovation and upgrades of existing schools, and repaying bank loans.
Founded in 1995, MLES operates over 34 schools from preschool to high school in eight cities throughout China, serving over 12,500 students.
Its revenue for 2013 increased by 14% from a year earlier to RMB471.2 million (US$75.9 million), but its net profit declined slightly to RMB105 million (US$16.9 million) last year.