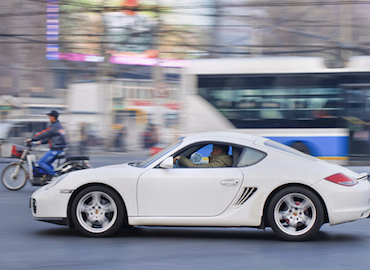 Chinese brokerage firm Haitong International Securities Group Limited and an undisclosed third party investor have agreed to acquire TPG Capital's stake in Shanghai-based car dealership China Grand Automotive Services Co., Ltd., according to a regulatory filing submitted by Haitong Securities.
A unit of Haitong International is to invest HK$2.1 billion (US$270 million) to take a 38.9% stake of a HK$5.4 billion (US$697 million) fund, which owns TPG's around one-third stake in China Grand Auto, China's number one passenger vehicle dealership.
The remaining capital will be contributed by the unnamed investor.
The deal will allow TPG to exit from an investment it made over seven years ago. In February 2007, TPG invested reportedly around US$100 million in the company, which embarked on a path of rapid expansion, acquiring dealerships in Anhui, Gansu, Hebei, Ningxia, Shandong province, and Chongqing city during the next three years.
Several years ago, China Grand Auto reportedly targeted an IPO in Hong Kong to raise around US$1 billion, but ultimately withdrew from a public float.
On Aug 19 this year, China Grand Auto and Alibaba Group signed a strategic cooperation agreement to jointly build a used car O2O (online-to-offline) platform.
China Grand Auto is the number one passenger vehicle dealership, the number one passenger vehicle finance leasing provider, and the largest used vehicle trading agent in China, according to its website.
In 2013, the company recorded about RMB84 billion (US$13.7 billion) in operating revenue and about 546,300 vehicles in new car sales. It has a dealership network covering 23 provinces, municipalities and autonomous regions, and owns 494 outlets across the country.