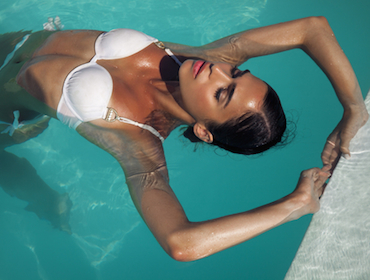 In a prolonged bidding war for the acquisition of French holiday firm Club Méditerranée, original bidder led by Chinese conglomerate Fosun International Limited has decided to sweeten its offer for the third time to €23.5 per share, up €0.5 from a rival bid of €23 per share, according to a company announcement release by Fosun yesterday.
Fosun also agreed to buy Club Med's outstanding convertible bonds for €24.82, compared with the rival offer of €24.41.
The price increases will add an additional amount of €51.9 million to the total price offered by the Fosun-led consortium.
In early November, counter bidder Global Resorts SAS, a subsidiary of Investindustrial Group run by Italy's Bonomi family, offered €23 per share in a deal that valued the Paris-based Club Med at €874 million.
It also attracted U.S. private equity giant Kohlberg Kravis Roberts and Co. (KKR) as a minority co-investor in the deal.
The fight to win control of Club Med started last May, when Fosun International joined forces with private equity firm Ardian in proposing to acquire Club Med at €17 per share.
In June, the two parties decided to improve the terms of the offer, which has the backing of Club Med's chief executive, Henri Giscard d'Estaing, to €17.5 apiece due to pressure from shareholders.
Then in August this year, the French financial markets regulator confirmed that Global Resorts has proposed a sweetened deal at €21 per share. A few days later, Fosun announced it would withdraw its bid.
But a month later, Fosun and Ardian, with a new co-investor Chinese travel agency U-Tour, launched a last-minute counter offer with a price tag of €22 per share, valuing Club Med at €839 million.
At that time, Fosun bought Ardian's stakes in Club Med to increase its total shareholding to 18%, compared with 10% owned by Global Resorts then.
In early November when Global Resorts submitted its counter bid, it said the consortium it led has bought Club Med shares on the open market, bringing its total shareholding of Club Med to 15.9%, with options to further expand it to 18.9%.
Founded by the Italian Bonomi family, Investindustrial operates through a series of investment funds and holding companies, each managed independently and established in the United Kingdom, Spain, Switzerland, Luxembourg, the United States and China.
The family currently has around €4.4 billion of assets under management.