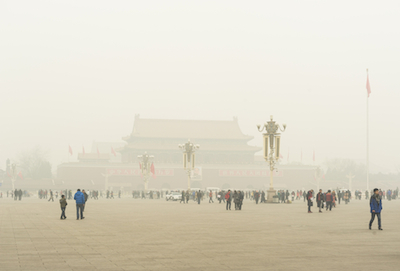 The Chinese government may announce a comprehensive plan as early as this month to reduce the country's worsening pollution problems, according to Chinese media reports citing a senior government official.
One key measure of the plan is to launch a RMB50 billion (US$8.13 billion) environmental protection fund to provide low interest long-term priority loans to pollution fighting companies, which will encourage the development and expansion of the country's environmental protection sector.
The fund would receive capital from the National Development and Reform Commission (NDRC) and the Ministry of Finance.
Industrial pollution takes up over 70% of China's total pollution, but only 5% of the industrial pollution is treated by third-party private environmental services firms. In comparison, around 50% of city and municipal pollution is handled by private enterprises, says the report.
One major objective of the plan is to push forward a new market-based model in which third-party environmental services firms play a bigger role in treating pollution, instead of polluting companies setting up their own pollution-fighting efforts.
The proposed plan will tackle China's increasing air and water pollution from two main focuses: large scale industrial enterprises and industrial clusters.