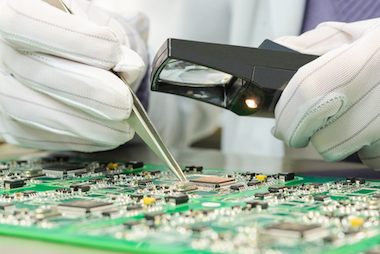 U.S. chip maker Intel Corporation plans to invest US$1.6 billion to upgrade its chip factory in the city of Chengdu over the next 15 years, in another major push to expand its operations in China, according to a company announcement.
The move follows Intel's announcement two months ago that it would invest up to RMB9 billion (US$1.5 billion) for approximately 20% of a holding company under Tsinghua Unigroup, a mobile chip maker and a subsidiary funded by China's Tsinghua University.
Intel said its new investment in the Chengdu plant will be used to upgrade factories that assemble and test chips, and also to introduce an advanced-testing technology to China.
"Deploying our newest advanced testing technology in China shows our commitment to innovating jointly with China," Intel executive vice president William Holt says in the statement. "The fully upgraded Chengdu plant will help the Chinese semiconductor industry and boost regional economic growth."
Last December, China's Ministry of Industry and Information Technology said it would establish a US$5 billion fund to invest in the country's microchip industry, with the objective to increase chip production, enhance chip design and testing, as well as support mergers to create major players in the strategically important sector.