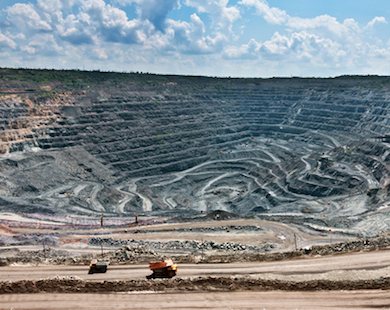 Chinese iron ore miner Hainan Mining Co., Ltd., 60% owned by Chinese conglomerate Fosun Group, is set to raise RMB1.9 billion ($310 million) in an initial public offering on the Shanghai Stock Exchange tomorrow, according to a regulatory filing.
The company plans to sell 187 million shares at RMB10.34 per share. Its shares will begin trading on December 9.
Analysts say the separate listing of Hainan Mining will be beneficial for Fosun, as China's steel sector suffers from overcapacity and commodity prices plummet. With the proceeds from the float, Hainan Mining can also pursue a strategic transition.
Fosun Group owns 336 million shares, or 20% of Hainan Mining. Fosun's wholly owned subsidiary, Shanghai Fosun Industrial Investment Co., Ltd., owns 672 million shares, or 40%.
Fosun's total shareholding, at 60% before the IPO, will be diluted to 54% afterward.
The National Council for Social Security Fund is to acquire 18.6 million shares during the IPO, taking a 1% stake of the company, according to the filing.
Back in 2007, Fosun invested RMB900 million (US$122 million) for a 60% stake in then named Hainan Mining United Company Ltd., with the objective to transform the miner to an integrated steel maker. Hainan Iron & Steel owns the remaining 40% stake.
With the listing of Hainan Mining, Fosun will own five Mainland China-listed companies, including Fosun Pharma, Shanghai Yuyuan Tourist Mart, Nanjing Iron & Steel, and Shanghai Ganglian E-commerce Holdings.
In addition, Fosun's parent, Fosun International Limited, is listed in Hong Kong.