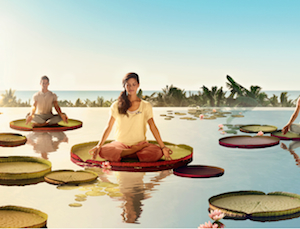 In a prolonged bidding war to acquire French holiday firm Club Méditerranée that has lasted for a year and half, Global Resorts SAS, a subsidiary of Investindustrial Group run by Italy's Bonomi family, has raised its offer to €24 a share, valuing the French holiday firm at around €915 million.
The sweetened proposal came just a few days after an investor consortium led by Chinese conglomerate Fosun International Limited decided to raise its offer for the third time to €23.5 per share.
The fight to win control of Club Med started last May, when Fosun International joined forces with private equity firm Ardian in proposing to acquire Club Med at €17 per share.
In June, the two parties decided to improve the terms of the offer, which has the backing of Club Med's chief executive, Henri Giscard d'Estaing, to €17.5 apiece due to pressure from shareholders.
Then in August this year, the French financial markets regulator confirmed that Global Resorts has proposed a sweetened deal at €21 per share. A few days later, Fosun announced it would withdraw its bid.
But a month later, Fosun and Ardian, with a new co-investor Chinese travel agency U-Tour, launched a last-minute counter offer with a price tag of €22 per share, valuing Club Med at €839 million.
At that time, Fosun bought Ardian's stakes in Club Med to increase its total shareholding to 18%, compared with 10% owned by Global Resorts then.
In early November, Global Resorts SAS offered €23 per share in a deal that valued the Paris-based Club Med at €874 million. Global Resorts also bought Club Med shares on the open market, bringing its total shareholding of Club Med to 15.9%, with options to further expand it to 18.9%.
It also attracted U.S. private equity giant Kohlberg Kravis Roberts and Co. (KKR) as a minority co-investor in the deal.
Founded by the Italian Bonomi family, Investindustrial operates through a series of investment funds and holding companies, each managed independently and established in the United Kingdom, Spain, Switzerland, Luxembourg, the United States and China.
The family currently has around €4.4 billion of assets under management.