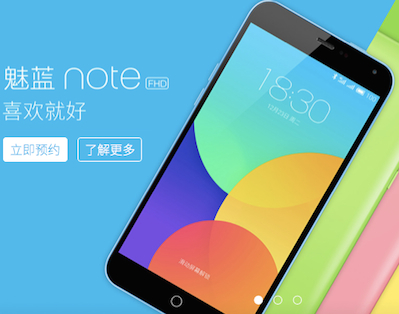 Zhuhai city, Guangzhou province-based Chinese smartphone maker Meizu Telecom Equipment Co., Ltd. has raised RMB2 billion (US$320 million) of financing cumulatively from an undisclosed financial investor, according to Chinese media reports.
Representatives of Meizu did not reply to inquiries to confirm the news, but the report says this is the only external investment the company has received so far.
Founded in 2003, Meizu shipped around two million phones in 2013 with revenue of RMB5 billion (US$810 million). The company is expecting to double its sales in 2014, and plans to pursue an IPO within five years.
Meizu focuses on the lower middle smartphone market, with products retailing from RMB1000 (US$161) to over RMB3000 (US$483) in China.
At the end of 2014, China had more than one billion mobile phone users and about 40% of them use smartphones, according to market research firm, the International Data Corporation (IDC).