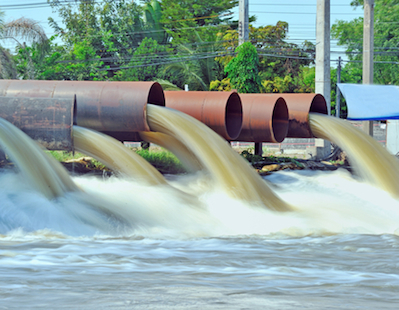 Private equity firms MBK Partners and Hudson Clean Energy Partners have sold their 92.7% stake in Chinese waste water treatment firm GSE Investment Corporation to Hong Kong-listed Beijing Enterprises Holdings Limited for an undisclosed amount, according to a joint announcement.
MBK Partners acquired control of GSE Investment in 2009. In 2012, Hudson Clean Energy Partners joined and acquired a minority stake of the company. Both transactions' terms were not disclosed.
"Beijing Enterprises Holdings Limited and GSE Investment have tremendous synergies in their businesses and business values, and we expect the acquisition, which is a landmark deal in environmental protection services industry, will continue to fuel the robust growth of GSEI with its new ownership structure," says KC Kung, partner and head of Greater China of MBK Partners.
Beijing-based GSE Investment owns and operates a portfolio of 13 water and waste treatment plants in regions including Beijing, Shanghai and Jiangsu Province.
It has total water and waste water treatment capacity of 1.69 million tons per day and solid waste treatment capacity of 2,540 tons per day. Its flagship waste-to-energy project in Beijing the largest single-line plant in Asia.
MBK Partners manages over US$8.1 billion, with a dedicated focus in North Asia, Korea, Japan and Greater China. Its investment teams are located in Seoul, Tokyo, Shanghai and Hong Kong.
Hudson Clean Energy Partners is a global private equity firm investing in the clean energy market, with over US$1.3 billion under management. It has offices in Teaneck, New Jersey and Beijing.
Beijing Enterprises Holdings Limited is the sole overseas listed conglomerate controlled by the Beijing Municipal Government for channeling capital, technology and management expertise from international markets back to Beijing.
It holds various assets including gas, water services, green industry, solid waste treatment, and beer businesses.