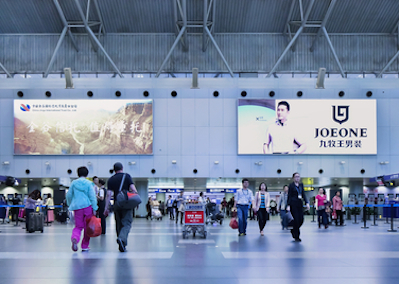 Singapore-headquartered pan-Asian private equity firm L Capital Asia is investing US$20 million as a cornerstone investor during Chinese outdoor advertising firm Asiaray Media Group Limited's Hong Kong IPO that is targeting to raise as much as HK$772.2 million (US$99.5 million), according to a regulatory filing.
In return, L Capital will hold a stake of between 5.02% and 6.02% in Asiaray Media after the completion of the IPO. The company's shares are expected to start trading on January 15, 2015.
Asiaray Media, which operates outdoor advertisement in airports and subways across the Greater China region, is planning to issue 110 million shares at a price range of HK$5.85 to HK$7.02 a piece.
Last May, L Capital Asia reportedly agreed to acquire over 90% stake in Chinese restaurant group Crystal Jade for around US$100 million.
L Capital Asia is sponsored by French luxury goods company LVMH Group and Groupe Arnault, which is a holding company controlled by LVMH's CEO Bernard Arnault, as well as Malaysian infrastructure conglomerate YTL Corporation.
The firm focuses on minority stake investments in the emerging and fast-growing markets in Asia. It invests in the consumer product, lifestyle retail, food and beverages, beauty and wellness, boutique hospitality, and media and entertainment sectors.
L Capital Asia's first fund closed at US$635 million in 2010. Its second fund reportedly raised US$950 million in 2014.
L Capital is the firm's European operation and is an entity backed by LVMH Group separately. It manages a total of €990 million (US$1.37 billion), according to its website.