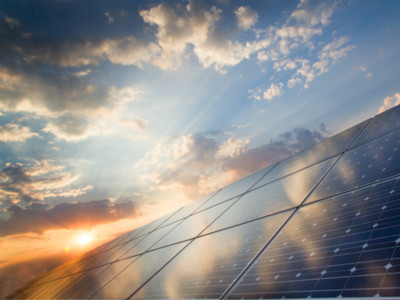 Shenzhen-based China Merchants Fund Management Co. Ltd, a financial arm under China Merchants Bank Co. Ltd, has agreed to subscribe RMB420 million (US$67 million) convertible bonds of Hong Kong-listed solar power plant investor and operator United Photovoltaics Group Limited, according to a company announcement.
Meanwhile, United Photovoltaics has also entered into joint agreements with Shenzhen China Merchants Yinke Investment Management Limited and China Merchants Zhangzhou Development Zone Trenda Solar Limited to acquire an 80MW solar power plant in Xinjiang Province, China.
The capital of China Merchants Fund Management Co.Ltd comes from New Energy Special-purpose Asset Management Plan I, established by Alan Li, chief executive officer of United PV and Zhao Shengzhang, chief executive officer of China Merchants Wealth Asset Management Co., Limited.
"As a major energy consuming country, China's energy consumption structure is unsound; hence the government now values the new energy development as a crucial component of national strategic development," says Li Yinquan, deputy general manager of CMG and chief executive of CM Capital, in the announcement.
In December 2014, an investment fund under Ping An Insurance (Group) Company of China agreed to subscribe an aggregate of RMB1 billion (US$161 million) convertible bonds in United Photovoltaics Group Limited to fund the acquisition of an undisclosed solar power plant project.
In January 8, 2015, Fosun Industrial Holdings Ltd., a wholly owned subsidiary of Fosun International, also subscribed convertible bonds valued at US$15 million issued by United Photovoltaics.