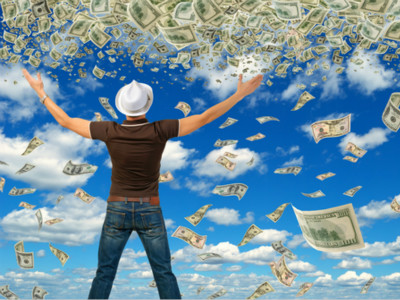 After three years of dwindling exits, Chinese private equity funds finally achieved a rebound in investment exits last year. In 2014, a total of 232 exits were recorded, up from 126 in 2013, according to a research report by global accounting firm PricewaterhouseCoopers.
The rebound was driven by both an increase in exits through initial public offers, as well as strategic exits via mergers and acquisitions. There were 114 IPO exits and 111 strategic exits, up from 35 and 85, respectively, in 2013.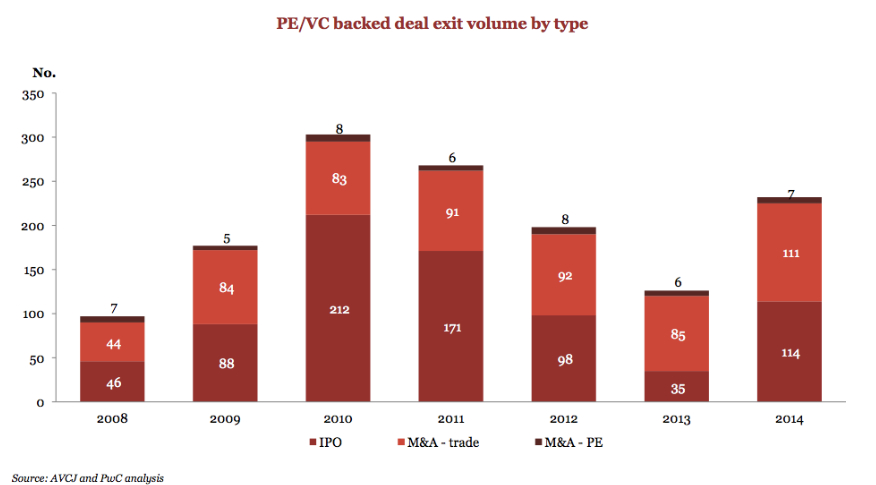 IPO exits will continue to increase for 2015, with Hong Kong and the U.S. as the main IPO exit markets, according to the report. China's A-share market will also see growth in IPO exits from private equity funds this year.
For investments, Chinese private equity funds were involved in 593 transactions with total deal value of US$73.2 billion in 2014, up 51% and 101% year-on-year, respectively. Both figures set new records.
At the same time, deals involving Chinese venture capital funds reached 1,334 in 2014, up 81% compared to a year earlier, a new high since 2008.
"Since 2008, China has become the largest private equity investment market in Asia," says Ni Qing, partner at PricewaterhouseCoopers.
In terms of transaction value, China took 41% of the total in Asia. For fundraising, a total of US$365 billion were raised in Mainland China and Hong Kong from 2004 to 2014, far ahead of the total raised in Japan and India, each at US$77 billion and US$62 billion.
At the same time, China-focused private equity funds raised capital that are 9% of the global total, up three percentage points from a year earlier.