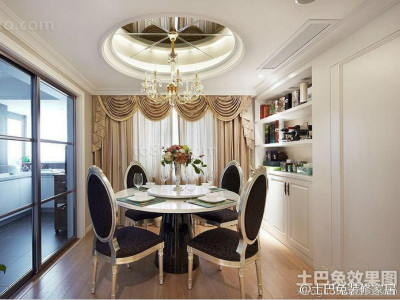 New York Stock Exchange-listed Chinese Craigslist-like platform 58.com Inc. has acquired To8to, an online interior decoration service platform in China, for US$34 million in cash for a minority stake, according to a company announcement.
The deal follows the US$267 million acquisition of Chinese real estate listing platform Anjuke earlier this month by 58.com, which is backed by private equity firms Warburg Pincus and SAIF Partners.
"Integrating To8to's interior decoration O2O services into our platform will greatly benefit both companies and further enhance the overall user experience," says Michael Jinbo Yao, chairman and CEO of 58.com, in the statement.
In February 2014, To8to received US$16.5 million series B financing led by Sequoia Capital and participated by Matrix Partners.
To8to previously received several millions U.S. dollars series A funding from Matrix Partners in 2011.
Founded in Shenzhen in 2009, To8to provides services for users to find contractors to renovate and decorate their apartments. The platform currently has nearly 60,000 decoration companies and 700,000 designers from 80 cities in China.
Warburg Pincus, SAIF Partners and DCM held 17.9%, 14.7% and 13.5% of 58.com at the end of 2013, according to the latest numbers available in the company's 2013 annual reports.
In November 2014, 58.com acquired Chinese recruitment platform M91.cn for an undisclosed amount. One month earlier, it invested US$25 million in Beijing-based online designated driver reservation services provider eDaiJia.cn.
In June 2014, Chinese Internet services giant Tencent Holdings Ltd. said it would invest US$736 million in exchange for a 19.9% stake in 58.com on a fully-diluted basis.
In November 2013, 58.com raised US$187 million in a U.S. IPO. At the time, Warburg Pincus held 25.8% of 58.com before the float. SAIF Partners and DCM held 20.5% and 16.6% respectively.