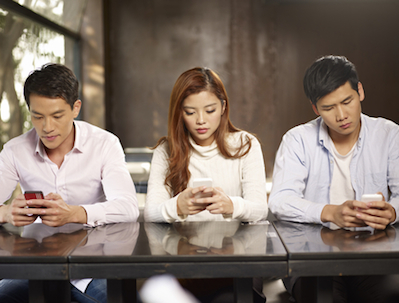 Mobile technologies account for 3.7% of China's GDP, or US$365 billion. China's mobile GDP, now the second largest in the world, is poised to grow to 4.8% of GDP by 2020 due to the global expansion of China's manufacturers and its strong patent position in mobile technologies, according to a new report by the Boston Consulting Group (BCG).
China is now the world's largest region for smartphone sales, and Chinese consumers value mobile technologies at US$3,300 per year, or 43% of the average income.
The mobile industry is also directly responsible for 3.5 million jobs in China, according to the report, which surveyed approximately 7,500 consumers and 3,500 small and medium-sized enterprises (SMEs) across China, the U.S., Germany, South Korea, Brazil, and India.
The report also found that China's SMEs are leading the way in adopting advanced mobile technologies, and are growing twice as fast as their peers.
Greater adoption of mobile among small businesses in China could add approximately US$90 billion to GDP and create approximately 2.5 million jobs for SMEs.
"Mobile has been a huge driver of economic growth in China – creating jobs and improving consumers' lives," says David C. Michael, a San Francisco-based senior partner at BCG and a coauthor of the report. "But much more innovation is still needed. Policymakers have an important role to play in sustaining innovation…in mobile technologies."