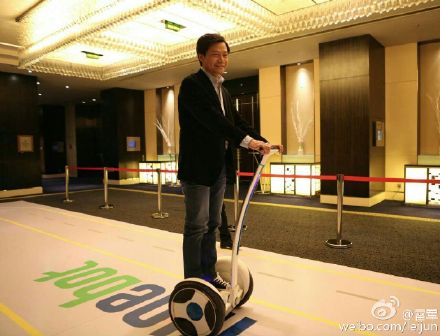 Beijing-based personal transportation robot maker Ninebot Inc. has received US$80 million investment from Chinese smartphone maker Xiaomi Inc., Shunwei Capital, Sequoia Capital and WestSummit Capital, according to an announcement.
At the same time, Ninebot says it has acquired rival, Segway PT. Deal terms were not disclosed.
Ninebot was officially founded in 2012 by a group of robotics engineers interested in developing new technology for use in environmental protection and artificial intelligence.