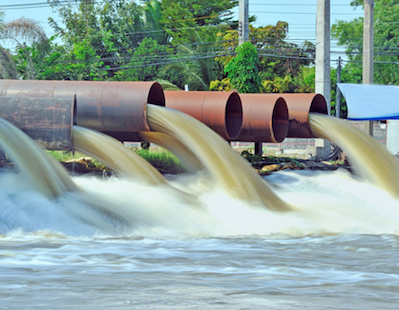 Hong Kong-listed China Water Affairs Group has agreed to acquire all shares in Goldtrust Water Holdings Limited held by a fund managed by JP Morgan Asset Management for US$109.7 million, providing a full exit for the investment firm, according to a regulatory filing.
JP Morgan's Asian Infrastructure & Related Resources Opportunity Fund invested in Goldtrust Water, a Shenzhen-based water supply and waste water treatment firm, in or before 2010, for an undisclosed amount.
The deal is the single largest acquisition by China Water in terms of capacity increase.
It will add immediately 650,000 tons per day to its overall water supply and sewage treatment capacity, and secure an increase of 1.13 million tons per day in capacity in the future.
Goldtrust Water currently has 15 water projects in various provinces in China, including Guangdong, Shaanxi, Shandong and Jiangsu province. It has a total long-term design capacity of 105 million tons per day for water supply, and has capacity of 725,000 tons per day in sewage treatment business.
It also has concession contracts to manage various municipal drainage pipe network of approximately 3,000 kilometers. In addition, it owns 9.7% in Shenzhen Bus Group, a firm providing public bus transportation services in Shenzhen.