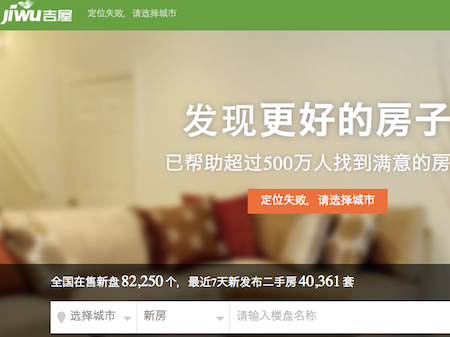 Shenzhen-based online real estate agency firm Jiwu has completed RMB100 million (US$16 million) series A financing led by SAIF Partners, according to a news article posted on the company's website.
Founded in 2011, Jiwu raised US$4 million angel investment from Decent Capital, an angel investment firm founded by Ceng Liqing, a co-founder of Tencent Holdings Limited.
Jiwu's mobile apps and online platform have over 500,000 registered realtors, and is expected to facilitate over RMB150 billion (US$24 billion) of new homes sales in 2015.