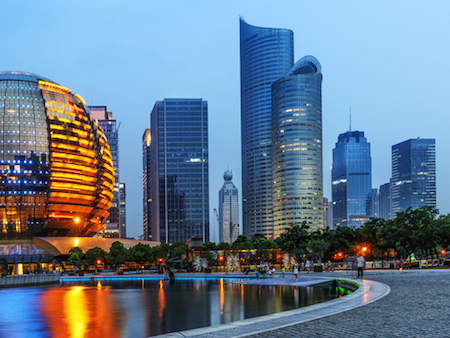 China's Zhejiang provincial government has established an industry fund with RMB20 billion (US$3.2 billion) to push forward innovation, entrepreneurship and improve the province's economic structure, according to an official news article.
Around RMB5 billion (US$810 million) will be allocated to the province's economic entrepreneurship investment fund to encourage the development of innovative private enterprises.
The industry fund will lead investments into seven major sectors, including information technology, environmental protection, health, tourism, fashion, finance and advanced equipment manufacturing.
Chinese governments on all levels have been setting up similar investment funds to guide capital towards innovation and new economy sectors.
In November 2014, China's State Council said it would establish a state venture capital fund with as much as RMB40 billion (US$6.5 billion) in capital to help support innovation and to upgrade its industrial sectors.
Xiamen city announced plans in December 2014 to establish a RMB10 billion (US$1.62 billion) industry fund to foster the development of ten major industries including biomedical sciences, new materials, finance and shipping.