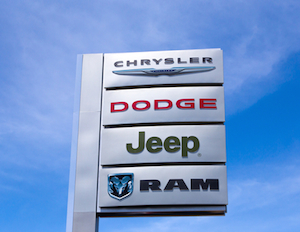 Chinese real estate developer Greenland Holding Group Company Limited plans to acquire approximately 30% of Chinese luxury automobile dealership firm, China Rundong Auto Group Limited, for a total of HK$1.55 billion (US$200 million), according to a company announcement.
After the completion of the deal, Greenland Financial Overseas Investment Group Co., Ltd., a wholly-owned subsidiary of Greenland Holding Group, will become the controlling shareholder of Rundong Auto, which is backed by global private equity giant KKR & Co.
Greeland will purchase 536 million subscription shares at HK$2.89 per share, and will end up with 284 million ordinary shares, or 30% of the enlarged capital base of Rundong Auto.
In August 2014, Rundong Auto raised US$124 million in a Hong Kong IPO. In 2010, KKR invested US$100 million for an undisclosed stake in the Jiangsu province-based dealership operator.
Through the latest investment, Rundong Auto will be able to expand its automobile sales and services in the large customer base of Greenland, while Greenland can introduce the Rundong Auto's luxury automobile customers to its real estate, consumer finance and big consumption markets.
The two parties also plan to jointly develop new businesses in the Internet and community services area, including the provision of electric vehicle charging piles in commercial and residential buildings, automobile repair, maintenance, auto financing, and insurance.
"Rundong Auto will not only be able to enhance financing capacity in the short term, but also optimize debt structure and improve risk-resisting ability," says Yang Peng, chairman and president of Rundong Auto.