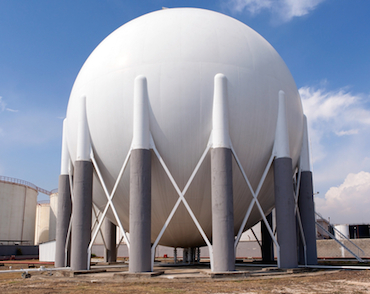 International Finance Corporation (IFC) and a fund managed by the IFC Asset Management Company have invested US$150 million in Hong Kong-listed China Tian Lun Gas Holdings Limited to help expand the company's natural-gas distribution infrastructure in China, according to an official announcement.
The investment includes US$75 million from IFC's own account, and US$75 million from the IFC Global Infrastructure Fund, a US$1.2 billion fund that invests alongside IFC in infrastructure projects in developing countries.
This marks the first deal in the region by the IFC Global Infrastructure Fund, one of IFC's asset management arm's eight investment funds.
On a combined investment basis, this is also IFC and AMC's largest infrastructure equity investment in East Asia.
The investment is expected to substantially increase the supply of natural gas, a cleaner and more economical form of energy than traditional fuels such as coal, diesel, and gasoline, particularly in less developed Chinese cities over the next three years.
This investment is the latest in a series of IFC investments in China's gas sector to make the low-carbon fuel more available to millions of Chinese households and companies in third- and fourth-tier Chinese cities.
Last month, IFC announced a US$300 million debt-financing package to China Gas Holdings Limited. It also invested in ENN Energy Holdings Limited in 2013.
"Natural gas is a sustainable, environmentally friendly, and economical fuel source with vast potential in China," says Vivek Pathak, IFC's director for East Asia and the Pacific. "Our partnership with Tian Lun Gas reflects our support for the company's business model and our commitment to helping China achieve greener growth."
As of December 2014, Tian Lun Gas has 44 city gas concessions in China. It operates 36 natural-gas filling stations across 10 provinces, including Gansu, Guangdong, and Yunnan.