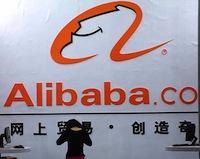 Alibaba Group Holdings has agreed to acquire a minority stake in Chinese business media firm, Shanghai China Business Network Co. Ltd. (CBN), according to Chinese media reports.
The deal is reported to be worth as much as RMB3 billion (US$484 million), in which Alibaba would obtain a 30% stake of CBN via purchasing interests from existing shareholders.
A representative of Alibaba declined to confirm the news, while CBN cannot be reached for comment.
As part of the transaction, Alibaba and CBN will deepen their cooperate on new media and financial data services. In November 2014, CBN, Ant Financial Services Group, Alibaba's financial services arm, and Hundsun Technologies agreed to invest US$63.5 million into a joint venture to develop a leading financial data services firm in China.
The investment will create synergies with Alibaba's existing assets in the financial data and services sector, in which the Internet giant has been investing aggressively.
Ant Financial, established in October 2014, operates China's largest third-party online payment platform Alipay, mobile payment app Alipay Wallet, mutual fund service Yu'e Bao, credit services and others.
Alibaba's chairman Jack Ma owns over 20% of Hundsun Technologies, a market leader in financial technology and software in China.
Last month, Yunfeng Capital, a private equity firm founded by Jack Ma, agreed to acquire 81% of Hong Kong-listed brokerage firm Reorient Group Limited. In Febuaury, Ant Financial is reportedly acquiring a 30% stake in Shanghai-based Chinese asset management firm, Tebon Fund Management Co., Ltd.
CBN, a subsidiary of Shanghai Media Group, operates a television channel, a daily newspaper, a radio station, a weekly magazine and a web portal under the Di Yi Cai Jing brand.