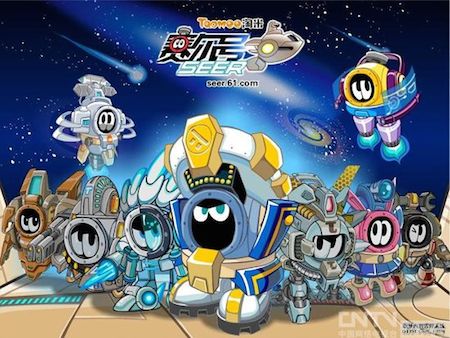 New York Stock Exchange-listed Chinese children's entertainment and media firm Taomee Holdings Limited says it has received a non-binding take-private proposal from the company's management team and a subsidiary of Orient Securities, according to a company announcement.
The proposal letter, dated May 30, 2015, say that the company's chief executive officer Benson Haibing Wang, president Roc Yunpeng Cheng, and Orient Securities Ruide (Shanghai) Investment Management Co., Ltd. plan to acquire all of the company's outstanding shares not currently owned by the consortium at US$3.588 in cash per American Depository Shares (ADS).
The price presents a 19.6% premium compared to the company's last closing price before the announcement.
The consortium intends to form an acquisition vehicle for the purpose of the privatization deal, which is to be financed with a combination of equity and third-party debt.
Taomee says it has formed a special committee to consider the proposal.
Founded in 2007, Taomee operates popular children character franchises distributed online via virtual worlds, web games, and mobile applications, as well as through animated films, TV series, books, and consumer products.