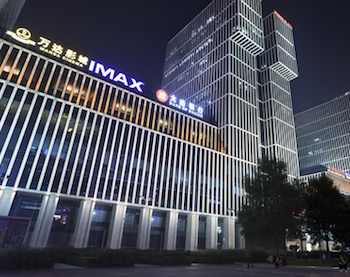 Shenzhen-listed Wanda Cinema Line Co., Ltd. has agreed to acquire 100% of Australia's second largest cinema chain, the Hoyts Group, for an undisclosed amount, according to a regulatory filing published today.
Beijing-based Wanda Cinema Line, a subsidiary of Dalian Wanda Group Co., Ltd., did not say from whom it is to purchase the Hoyts Group.
In December 2014, it was reported that an investment vehicle owned by Chinese billionaire Sun Xishuang, a shareholder of Dalian Wanda Group and a close ally of Wanda's chairman Wang Jianlin, was planning to acquire the Hoyts Group from Australian private equity firm Pacific Equity Partners.
But the news was not confirmed, and it remains unclear if that transaction reached closing.
Wanda Cinema Line's board has approved the deal, and will hire companies to conduct due diligence and other necessary procedures, says the filing.
Trading for Wanda Cinema Line's shares has been suspended, pending further development of the proposed acquisition.
Dalian Wanda already own AMC Entertainment Holdings, the second largest U.S. cinema chain.
Hoyts operates around 450 cinema screens in Australia, while Wanda Cinema Line operates over 150 move theaters in more than 80 Chinese cities.