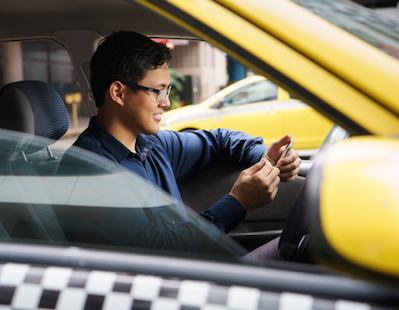 Didi Kuaidi, a company that combines two leading Chinese taxi-hailing app makers Didi Dache and Kuaidi Dache, has established a strategic partnership with Beijing Automotive Industry Group Co., Ltd. (BAIC) to cooperate on areas including self-driving cars and new energy vehicles, the two companies announced during a press conference in Beijing yesterday.
The companies will also work together on new technologies including Internet of Vehicles (IoV), a concept derived from Internet Of Things (IOT), and enterprise vehicle mobile apps.
Didi Kuaidi, which announced a merger in February and both backed by a long list of venture investors, will develop a mobile app designed for BAIC to improve the company's car usage efficiency.
The newly merged leader in China's car reservation app is in no short supply of cash. In May, Weibo Corporation said it would invest US$142 million in the company. In April, an investor consortium led by U.S. hedge fund Coatue Management LLC is reportedly acquiring a stake for approximately US$600 million.
Launched in September 2012, Didi Dache received US$3 million series A financing from GSR Ventures in 2012. In April 2013, it received US$15 million series B financing from Tencent, and completed nearly US$100 million series C financing round led by CITIC Private Equity, Tencent, and other unnamed investors in January 2014.
In December 2014, Didi Dache completed US$700 million series D financing led by Temasek Holdings, DST Global and existing investor Tencent.
Launched in May 2012, Kuaidi Dache received US$10 million series A financing from Alibaba Group Holdings and Matrix Partners in 2013. It reportedly completed over US$100 million series B financing from Matrix Partners and Alibaba, and an undisclosed amount of series C round in 2014.
In January 2015, Kuaidi Dache said it had completed US$800 million series D financing from Alibaba, New York-based investment firm Tiger Global Management LLC, and two unnamed investment funds.