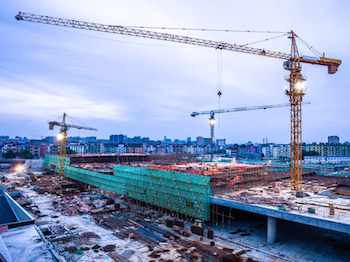 CLSA Capital Partners has closed its third Asian real estate fund, named Fudo Capital III L.P., at its hard cap of US$1 billion, according to a securities filing.
The fund, initially launched in March 2014, exceeded its original fundraising target of US$850 million.
The new vehicle, managed by CLSA's pan-Asia real estate investment unit Fudo Capital, will focus on acquiring all real estate property types in Asia, with the aim to re-position, re-develop, re-lease or refurbish the assets located in first tier cities in Japan, China, Australia, Hong Kong, and other countries in the region.
Fudo III received commitments from pension funds, sovereign wealth funds, endowments, asset managers, and insurance firms from North America, Asia, Europe and the Middle East.
"We are confident that the Asia-Pacific region will continue to yield highly attractive investment opportunities going forward. Each country we invest in presents distinct opportunities unique to their respective cycles which create a diversified and complementary portfolio of real estate across Asia-Pacific," says John Pattar, CLSA Capital's managing director and head of the new fund.