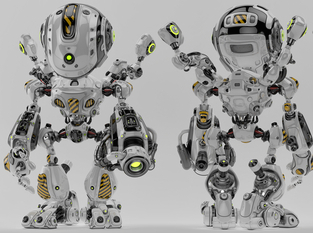 Alibaba Group Holdings and Foxconn Technology Group have agreed to each invest 14.5 billion Japanese Yen (US$120 million) in SoftBank Corp's robotic subsidiary, according to a joint announcement.
Upon completion of the deal, Alibaba and Foxconn will each hold 20% of SoftBank Robotics Holdings Corp, while parent SoftBank will own the other 60%.
Alibaba and Foxconn say they plan to help bring SoftBank Robotics' products to the global markets. 
"As we enter the data technology era, robotics will become a critical field that catalyzes technological breakthroughs in numerous sectors such as healthcare, public services, research and at home," says Jack Ma, Alibaba's founder and executive chairman.
"Robotics engineering…is a strategic area of focus for our company as we continue to advance our capabilities in intelligent manufacturing and realize our Industry 4.0 vision," says Foxconn CEO and founder, Terry Gou.
Alibaba and Foxconn are reportedly in talks to jointly invest around US$500 million in Indian e-commerce firm, Snapdeal.com, which received nearly US$1 billion from SoftBank Corp and eBay Inc. last year.