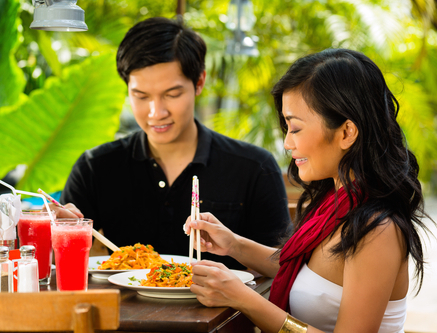 Alibaba Group Holding Limited and Ant Financial Services Group plan to each invest RMB3 billion (US$483.3 million) and other resources to set up a joint venture aimed at capturing opportunities within China's local services market, with an initial focus on the food and beverage segment, according to a company announcement.
The joint venture, named Koubei, will integrate the convenient aspects of mobile commerce and big data to offer consumers enhanced dining and shopping experiences.
Alibaba's food ordering and delivery business operating under the Taodiandian brand and Ant Financial's offline merchant resources will become a core part of Koubei's operations.
Alibaba and Ant Financial, which is Alibaba's financial services arm, will each have a 50% equity stake in Koubei.
Samuel Fan from Ant Financial's payment business unit will become chief executive officer of the new venture.
"Harnessing the power of mobile commerce and data technology, Koubei will build synergies between offline consumption and internet-based offerings that will transform China's local services market," says Fan.